Bardstown Swim Club
Bringing back the playful days of summer, the Bardstown Swim Club is the heartbeat of the Motor Lodge. The inviting lounge pool, complete with sun-soaked seating areas, tanning deck, cabanas, and poolside bar, provides guests with the perfect setting to sip, splash, or snooze under the sun.
Bardstown Swim Club is now open!
Hotel guests have access to the pool daily from 11am-10pm.
Pool day passes are available to non-hotel guests age 21+ for $20 per person. Check-in at the Courtyard Bar for cashless payment, and to receive your towel and entry. Passes are first-come, first-served, and are based upon availability. Day pass pool access is from 11am-6pm.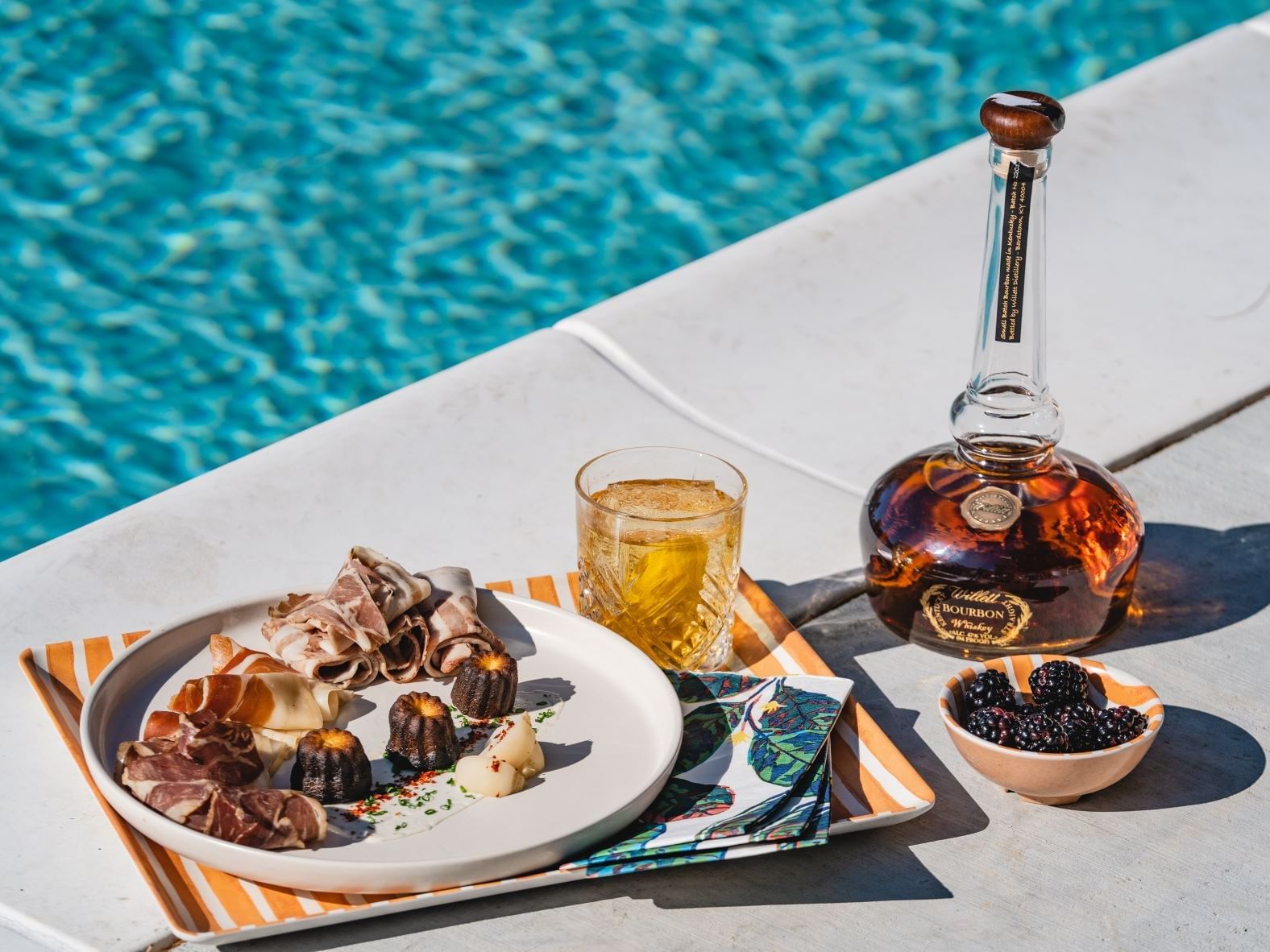 Pool Bar
Did someome say bourbon slushy? They sure did! Once you arrive at Bardstown Swim Club, we know you won't want to leave, so we've got you covered with a selection of beers, spirits, specialty cocktails, as well as casual food and snacks.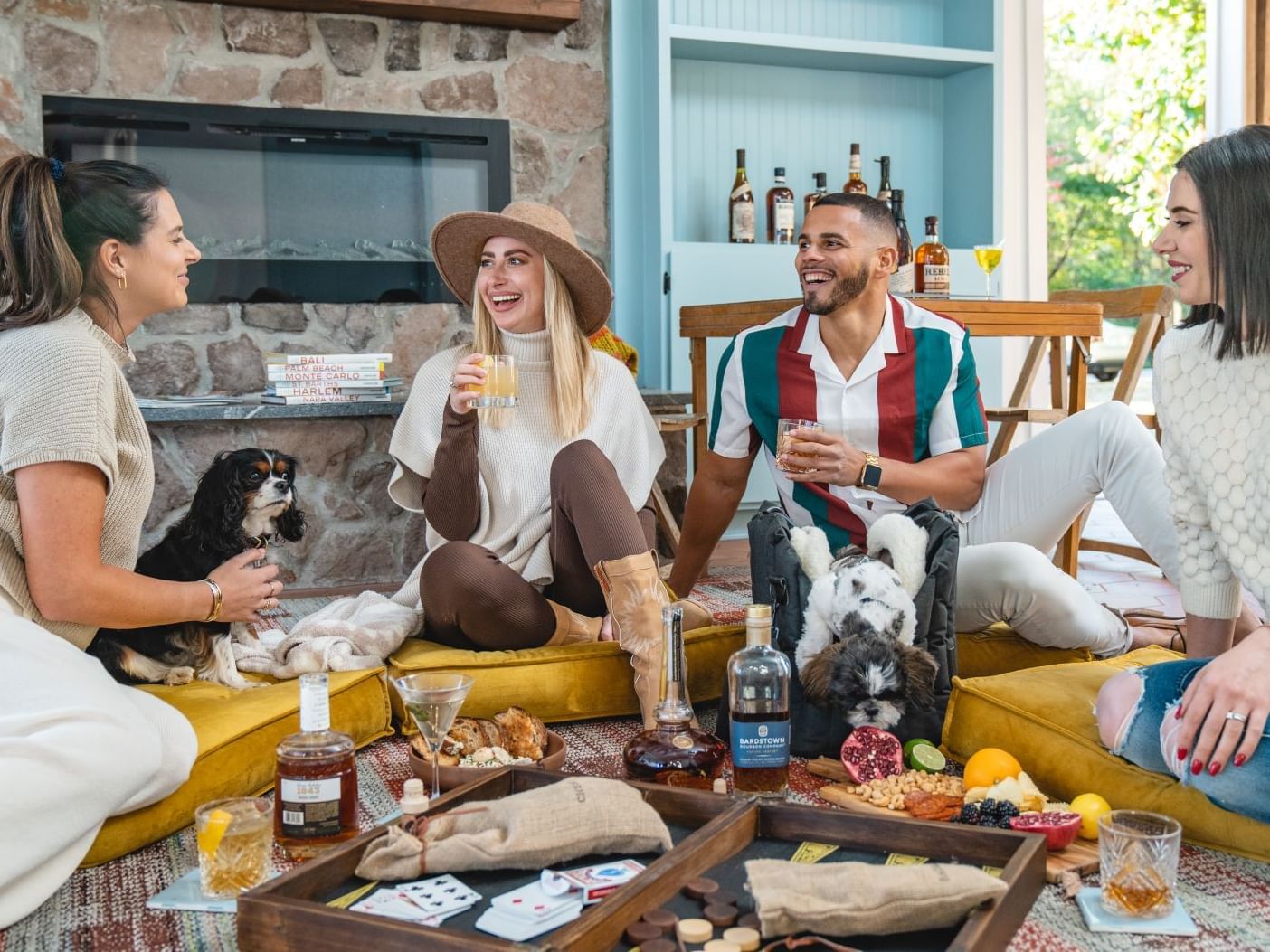 Rec Room
For the campier crowd, just steps beyond the twinkling lights of the courtyard, a retro-styled rec-room awaits. The vintage-inspired hang-out is full of familiar fun and classic games, where friends turn into foes for a game of foosball, and Boardwalk and Park Place are up for grabs. Connect with friends, this is your playground. Shirts and shoes optional, imagination required.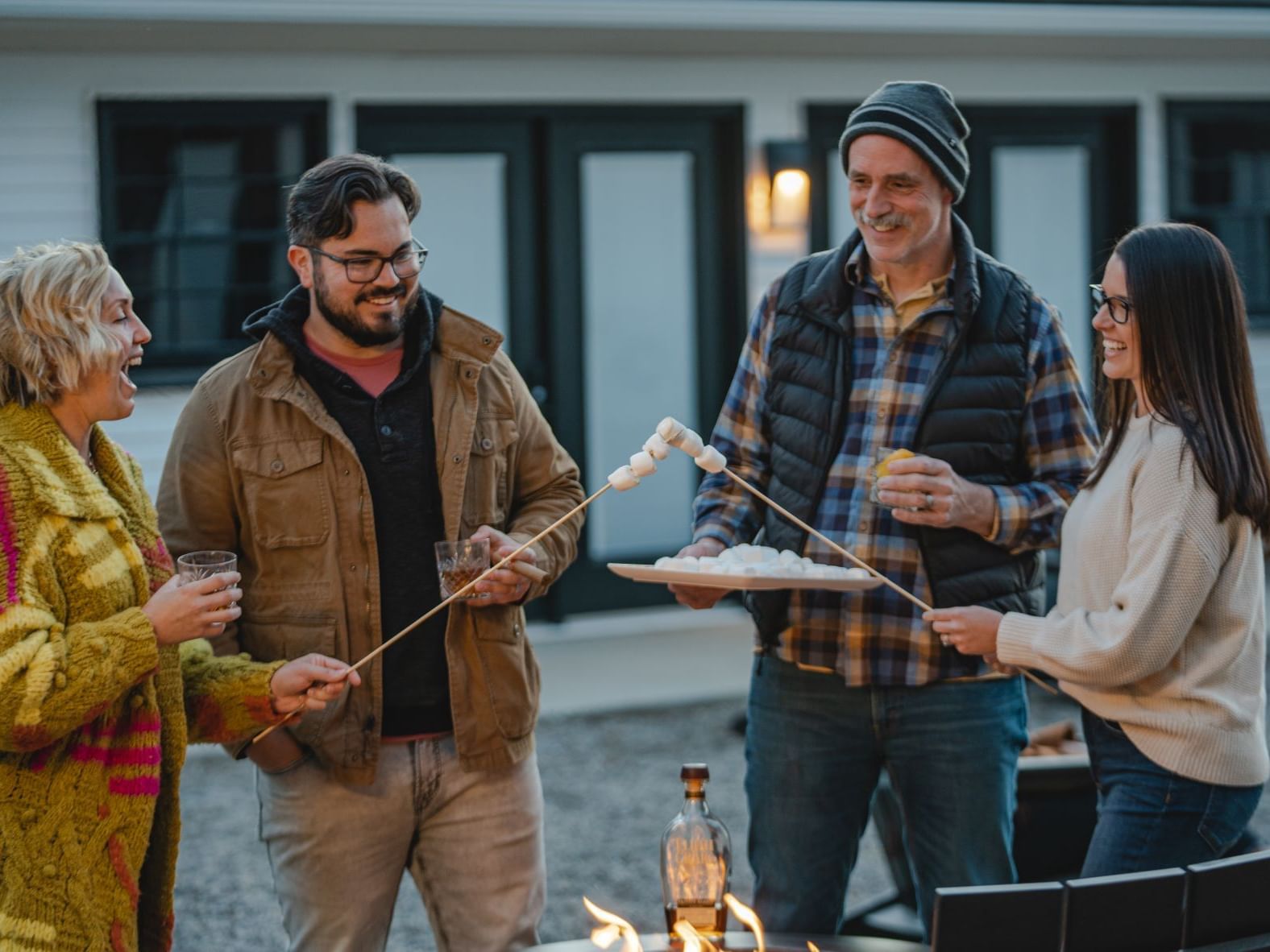 Courtyard
Move with the sunset right into the courtyard, getting toasty by the fire with a cocktail and s'more. Cozy Adirondacks and loungers floating under the stars are a dreamy setting for chatting the hours away with friends, the nights is yours for the making.